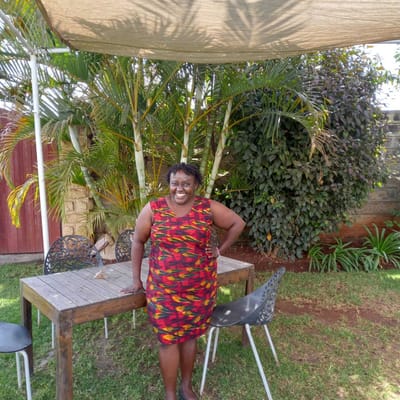 My name is Terry Ruth. I started my business, Terry Solutions Limited amidst the Covid-19 pandemic. Terry Solutions deals with the supply and delivery services of cleaning detergents & disinfectants, office furniture, office stationery, promotional and branding items and tree seedlings in the private and public sector. Our business comes from applying for tenders in both sectors. This has been enhanced by our membership on youth platforms such as AGPO and AJIRA Digital. Being a member means I always have access to information regarding various opportunities and that is how I came across the program.
Joining this programme was important to me because I yearned to know more about navigating the e-commerce space. The classes were insightful and I gained a lot of skills, from integrating payments for businesses, modes of cashless payments to search engine optimization.
My Associate assisted me with linking my social media pages, opening a website through the Google My Business platform among other tools. This has helped me considering some companies require one to have a website before they can engage. She also guided me on the use of Canva and I am now able to make my own posters. I have received quite a number of requests for quotations through these platforms and I am optimistic that they will convert soon.
I still require further help in organizing my website to make it more enriching so as to gain trust from potential clients. Generally, it has been a great journey. I encourage other SMEs' to register with KEPSA as this comes with a huge pool of opportunities.