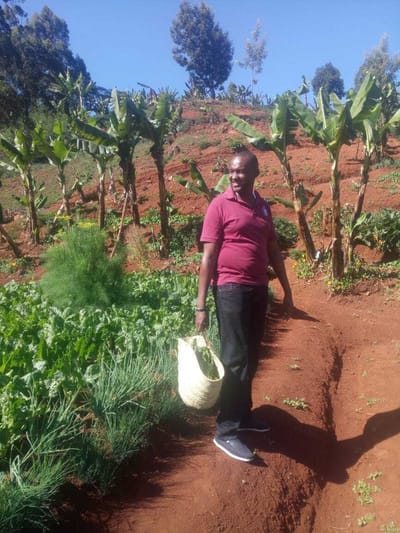 At the time, people were social distancing, working from home or doing things away from their normal routines. This state of things led us to launch our business officially in April 2020, at the onset of the covid-19 pandemic. Keekapu is an online platform that offers convenience through the delivery of fresh produce. We do same day delivery of a variety of vegetables, fruits, meat and grains to families in Nairobi and its environs.
I came to know about the KEPSA E-commerce Booster Program through social media. The program offered an opportunity for us to get insights on how to improve our business.
In the period leading to the booster program, the business performed averagely. We had a general idea on operations but had no clear pathway or trajectory on what we wanted to achieve. Additionally, I had not fully grasped the concept of a brand and how impactful it can be. My highlight was during Module 3, when we were taken through how a brand ought to be, how to set goals, manage advertisements, budgeting and forecasting. Overall, the training provided a chance for us to reflect on the business from a managerial point of view as well as on our brand exposure.
During onboarding, my associate, Mathew was very helpful particularly in setting up the Google My Business site. Currently, we are developing our campaign schedule using the digital campaign tool that was shared during the training. From the schedule, we are able to look at what we want to achieve, reflect on our data and budget up for that. I would say that over time, we expect to see results from the changes that we are making.
Personally, I am grateful for the support we have received through the program. To be honest, it has been quite an interesting journey. It's encouraging to see organizations such as KEPSA, Amari Consulting and their partners come together to assist SMEs to digitize.
Martin Waweru – Founder, Keekapu
https://www.keekapu.com/