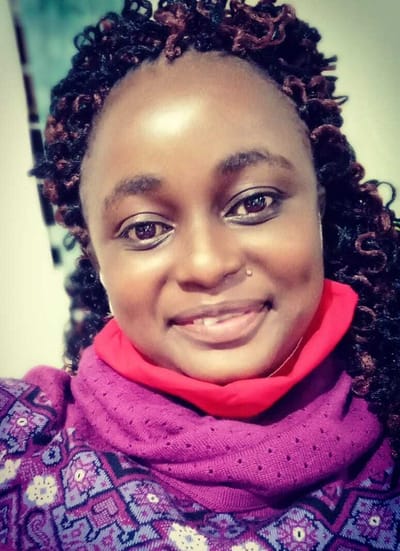 My name is Ruth Karambu. I am a lover of agriculture and a member of the Kenya Small Scale Farmers Association. My company, Garden Fresh Vegetable Supplies specializes in wholesale and retail supply of fresh 'kienyeji' (indigenous) vegetables within Nairobi and its environs.
Before the coming of the Covid-19 pandemic, my business was doing well. However, our sales dropped by about 40% after the onset of the pandemic. I came to know about the E-commerce Booster program through KEPSA. Before joining the program, I did not know much as far as operating in the digital space is concerned. After attending the training, I was able to structure my business better; I created a business model canvas for my business and reviewed my aftersales approach. I also managed to create my logo through canva. Additionally, the program inspired me to open another company specifically to venture into the import and export of cashew nuts and fruits. We are currently working on documentation and licensing.
This program has truly been a game changer for me as a farmer. I have enjoyed the privilege of having a program associate to walk the journey with me and follow up on my progress. I used to do my business 'kienyeji'
(traditionally)
but that has since changed. Many of us in the agriculture sector, especially farmers operating in the interior parts of the country, have no access to the digital world; yet many opportunities exist that we could benefit from if only we got proper training.

Ruth Karambu, Founder - Garden Fresh Vegetable Supplies