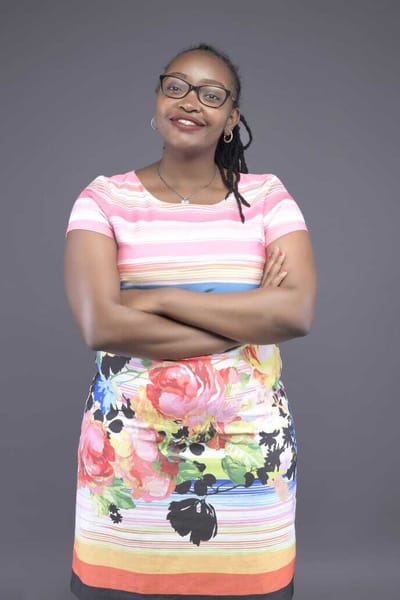 I got to know about the KEPSA E-commerce Booster Program through the group Formula Botanica as well as on Facebook, where I was tagged on the program's launch post by my husband. I clicked on the link provided, filled out the form, and was selected. My motivation for joining the program was due to the fact that I needed to have a very good online presence, perfect my digital marketing and structure the business ideas that I had.
My biggest aha moment came with the realization that I could make my own website using one of the templates that we were introduced to during the training. In addition, I was inspired to go back to the drawing board and re-brand thanks to an example of a brand that we were shown during the Module 3 class on online branding and digital marketing. My product designs had been inconsistent to say the least.
Donsy, my program associate, worked with and encouraged me to establish uniformity across my products and social media handles. He also assisted me in setting up Google My Business site and was later pleasantly surprised to discover that I had 10,000 online visits.
Thank you for the opportunity, the program was very eye-opening. Being a pharmacist, this program helped me to learn more about e-commerce and marketing on a deeper level. The program was very interactive. I loved the trainers from Amari Consulting, particularly Beryl who gave everybody in class a chance to participate and talk about their business.
Dr. Laura Mwangi - Founder, Afrogenesis Products
https://www.draloraproducts.com/